BORROWING
Online catalogue
Open shelf access
Borrow books during Société de Lecture opening hours
Limit of 8 books per person at one time
Loan period: 15 days (new books) or 1 month (general collection).
Extensions can be requested by email at bibliotheque@societe-de-lecture.ch or by phone : 022 310 67 46
Reserve books: at the loan desk, by email, by phone or through the online catalogue
Books sent by post on request (at the member's expense)
Connecting readers with the library:
the Reading Committee
The Société de Lecture is exceptional in many ways, including how it selects new books – a responsibility that, for many decades, has been entrusted to a Reading Committee of 12 to 15 members of the Société. Each committee member reads three to five books per month, and writes short critical reviews of each one, before collectively deciding which ones to purchase for the library. Around 30 of these reviews are published in each issue of our monthly magazine, Plume au Vent. This group of dedicated volunteers find time in their busy schedules to perform this demanding task, with equal parts enthusiasm and modesty.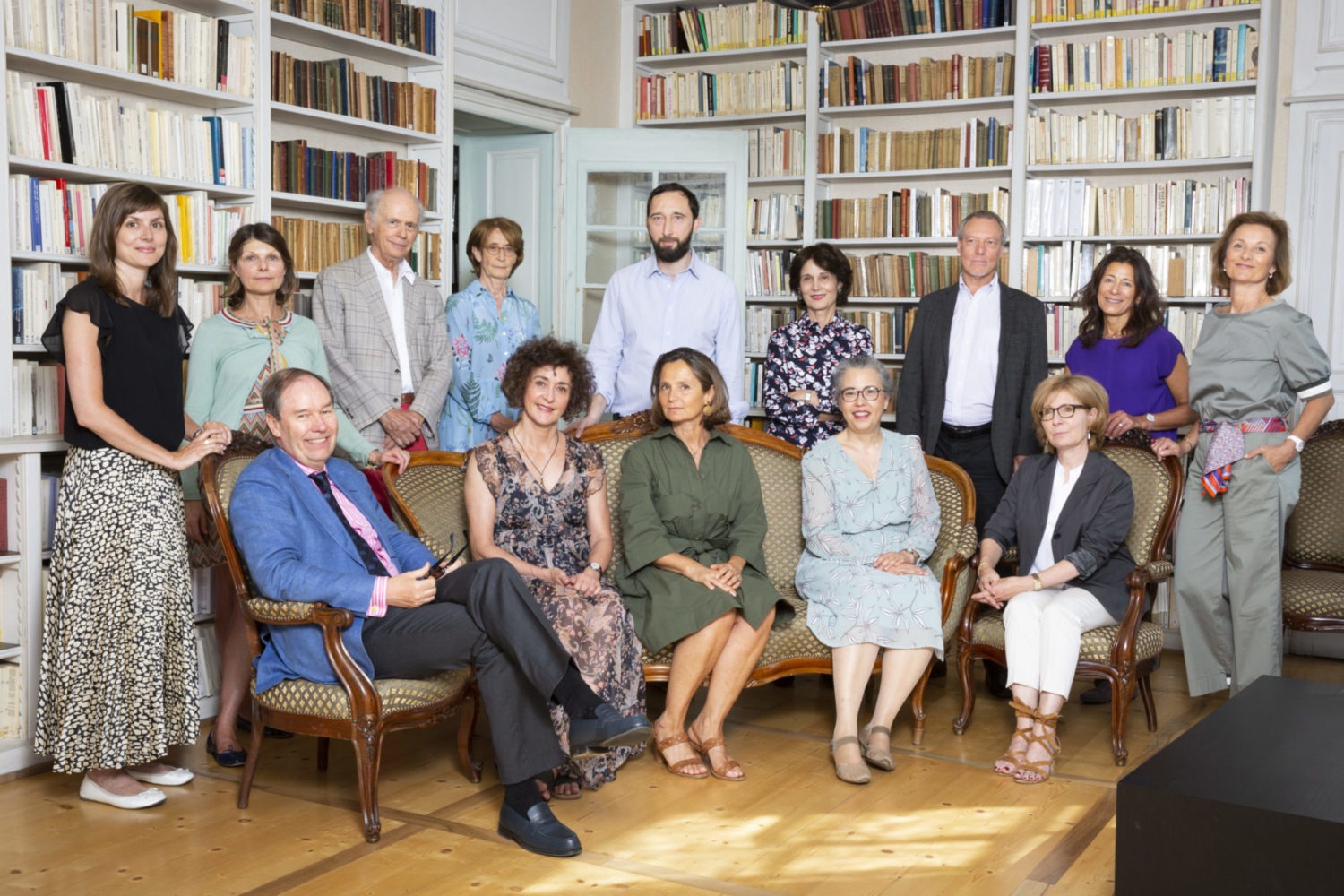 Reading Committee members:
Hélène Leibkutsch (présidente), Christian Buenzod, Bruno Desgardins, Pascale Dhombres, Jacques-Simon Eggly, Catherine Fauchier-Magnan, Fadiah Haller-Assaad, Tatiana Hervieu-Causse, Sharon Mordasini, Soussan Raadi-Djalili, Jean-Bernard Rondeau (not in the photo), Petr Shmatenko, David Spurr, Dominique Thouvenin

Recommended for you
by Rebecca Bowring, photographer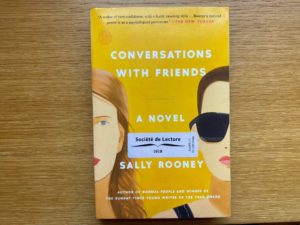 Sally Rooney, Conversations with friends (LHC 1305)
Frances and Bobbi are best friends studying in Dublin and giving local poetry performances. Frances, insightful but naïve, is vaguely pursuing a career in writing. She is in awe of the beautiful, self-possessed Bobbi, who has "a ferocious and frightening power over circumstances and people". One night, after a performance, they meet an older, seductive married couple ; Melissa is a well-known photographer and Nick a successful actor. Through intellectual dinner discussions and weekends away, the two young women are drawn into a tense love quadrangle with the sophisticated pair. An attraction between Nick and Frances evolves into a torrid affair, and while Frances tries to come to terms with the desires and vulnerabilities of her body, with living from moment to moment, with the erosion of her certainties ( "you live through certain things before you understand them" ) she can no longer control the nature of her relationships : with Nick, with her distant, difficult father, and finally, when her short story is published in a prestigious journal, with Bobbi. Rooney's debut novel ( winner of the Sunday Times Young Writer award ) perfectly captures the voice and emotions of contemporary young women. She writes with a fresh and frank perception of the manifold ways in which people hurt each other in their relationships.