BORROWING
Online catalogue
Open shelf access
Borrow books during Société de Lecture opening hours
Limit of 8 books per person at one time
Loan period: 15 days (new books) or 1 month (general collection).
Extensions can be requested by email at bibliotheque@societe-de-lecture.ch or by phone : 022 310 67 46
Reserve books: at the loan desk, by email, by phone or through the online catalogue
Books sent by post on request (at the member's expense)
Connecting readers with the library:
the Reading Committee
The Société de Lecture is exceptional in many ways, including how it selects new books – a responsibility that, for many decades, has been entrusted to a Reading Committee of 12 to 15 members of the Société. Each committee member reads three to five books per month, and writes short critical reviews of each one, before collectively deciding which ones to purchase for the library. Around 30 of these reviews are published in each issue of our monthly magazine, Plume au Vent. This group of dedicated volunteers find time in their busy schedules to perform this demanding task, with equal parts enthusiasm and modesty.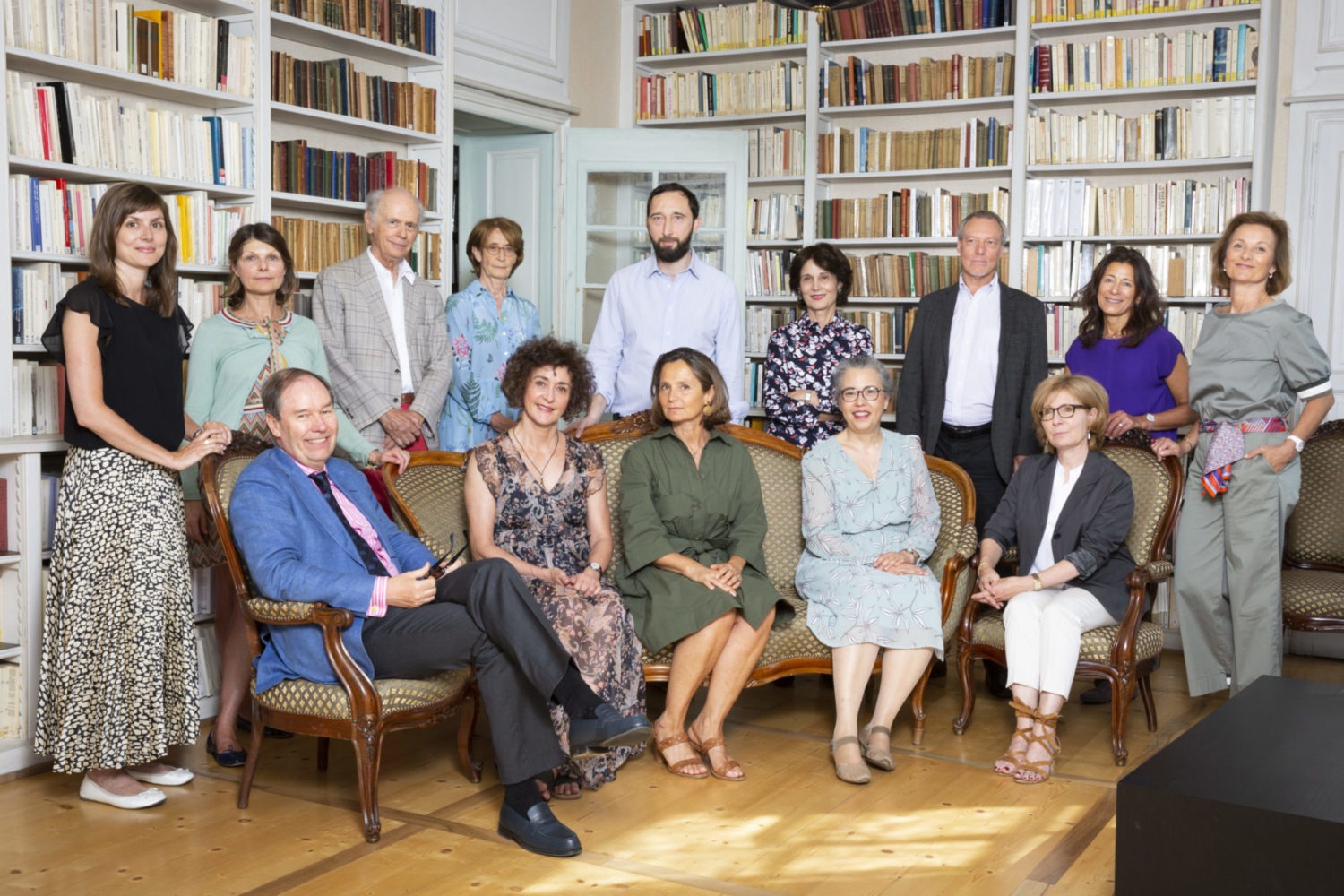 Reading Committee members:
Hélène Leibkutsch (président), Christian Buenzod, Bruno Desgardins, Pascale Dhombres, Jacques-Simon Eggly, Catherine Fauchier-Magnan, Fadiah Haller-Assaad, Tatiana Hervieu-Causse, Sharon Mordasini, Soussan Raadi-Djalili, Petr Shmatenko, David Spurr, Dominique Thouvenin

Recommended for you
by Olivia Fauchier-Magnan, accountant at the Société de Lecture
Jonathan Coe, Middle England (LHC 1278)
Coe has a talent for exploring the relations between private lives and politics ; he has now written the first Brexit novel. The book's cover shows a colour illustration of a picturesque English country village, with a strip ripped across its center bearing the book's title. The implication is clear : the "middle England" of nostalgic popular myth has been torn asunder in the current political climate. For his story, Coe recruits several characters from two earlier novels, all of whom attended the same private school in Birmingham in the 1980s. The action of the present novel takes place from 2010 to 2018, and erstwhile boys of King William's School have reached middle age with varying degrees of professional success or failure. These are the years running up to the Brexit vote and its bewildering aftermath. The background is one of deserted factories and riots in the streets. Middle-class families are bitterly divided between the Leavers and the Remainers, and there are excesses on both sides. On one hand, immigrants are insulted in public by complete strangers. On the other hand, a political correctness movement drunk on its newfound power forces innocent people out of their jobs. Amidst the chaos, personal relationships
are strained to the extreme. But in a few cases, where basic human decency prevails over political difference, they are reconciled. 
​