BORROWING
Online catalogue
Open shelf access
Borrow books during Société de Lecture opening hours
Limit of 8 books per person at one time
Loan period: 15 days (new books) or 1 month (general collection).
Extensions can be requested by email at bibliotheque@societe-de-lecture.ch or by phone : 022 310 67 46
Reserve books: at the loan desk, by email, by phone or through the online catalogue
Books sent by post on request (at the member's expense)
Connecting readers with the library:
the Reading Committee
The Société de Lecture is exceptional in many ways, including how it selects new books – a responsibility that, for many decades, has been entrusted to a Reading Committee of 12 to 15 members of the Société. Each committee member reads three to five books per month, and writes short critical reviews of each one, before collectively deciding which ones to purchase for the library. Around 30 of these reviews are published in each issue of our monthly magazine, Plume au Vent. This group of dedicated volunteers find time in their busy schedules to perform this demanding task, with equal parts enthusiasm and modesty.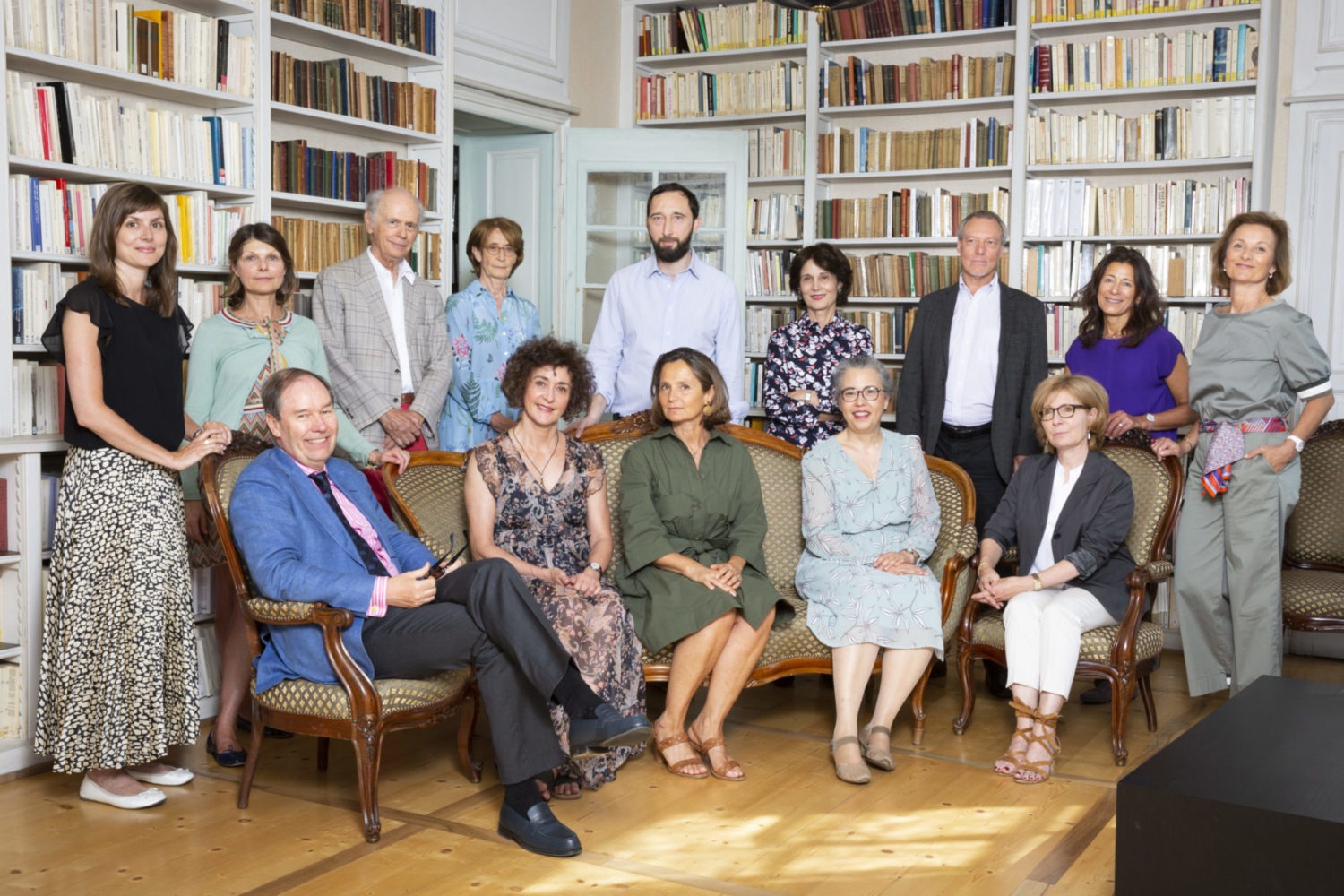 Reading Committee members:
Hélène Leibkutsch (président), Christian Buenzod, Bruno Desgardins, Pascale Dhombres, Jacques-Simon Eggly, Catherine Fauchier-Magnan, Fadiah Haller-Assaad, Tatiana Hervieu-Causse, Sharon Mordasini, Soussan Raadi-Djalili, Petr Shmatenko, David Spurr, Dominique Thouvenin

Recommended for you
by Nathalie Bouffartigue, administrative assistant at the Société de Lecture
Fred Vargas, Quand sort la recluse  (LHA 11294)
Qui, à part Fred Vargas, songerait à faire de l'araignée recluse l'héroïne d'un roman ? Hitchcock peut-être, lui qui a su exploiter les oiseaux, autre peur humaine ancestrale… Ici, le fameux commissaire Adamsberg, arraché à son Islande bien-aimée par son équipe, liquide le mystère d'un crime de quartier pour se vouer avec passion aux caractéristiques et aux agissements de la recluse, de toutes les recluses en fait… ce qui l'entraîne vers bien d'autres pistes encore. Ayant quitté une île embrumée, Adamsberg affronte les brouillards d'une enquête difficile, partie de rien et stagnant parfois dans des riens. En effet, trois hommes meurent mystérieusement, piqués par une seule araignée alors que le venin de plusieurs serait indispensable à leur décès. La toile semble lâche puis se resserre par à-coups, Adamsberg s'accroche en dépit de tout. On se prend d'affection pour ces recluses qui ne se montrent pas, telles ces enfermées que Vargas fait surgir du Moyen Âge afin d'illustrer des crimes sordides et bien actuels. Fascinant, ce dernier roman de Vargas : les circonstances sont tellement extrêmes qu'elle est obligée de forcer les traits de ses personnages et pas seulement ceux de son héros préféré. Mais elle retombe sur ses pattes ( huit pour les araignées et six pour les autres insectes ). C'est du grand art !