BORROWING
Online catalogue
Open shelf access
Borrow books during Société de Lecture opening hours
Limit of 8 books per person at one time
Loan period: 15 days (new books) or 1 month (general collection).
Extensions can be requested by email at bibliotheque@societe-de-lecture.ch or by phone : 022 310 67 46
Reserve books: at the loan desk, by email, by phone or through the online catalogue
Books sent by post on request (at the member's expense)
Connecting readers with the library:
the Reading Committee
The Société de Lecture is exceptional in many ways, including how it selects new books – a responsibility that, for many decades, has been entrusted to a Reading Committee of 12 to 15 members of the Société. Each committee member reads three to five books per month, and writes short critical reviews of each one, before collectively deciding which ones to purchase for the library. Around 30 of these reviews are published in each issue of our monthly magazine, Plume au Vent. This group of dedicated volunteers find time in their busy schedules to perform this demanding task, with equal parts enthusiasm and modesty.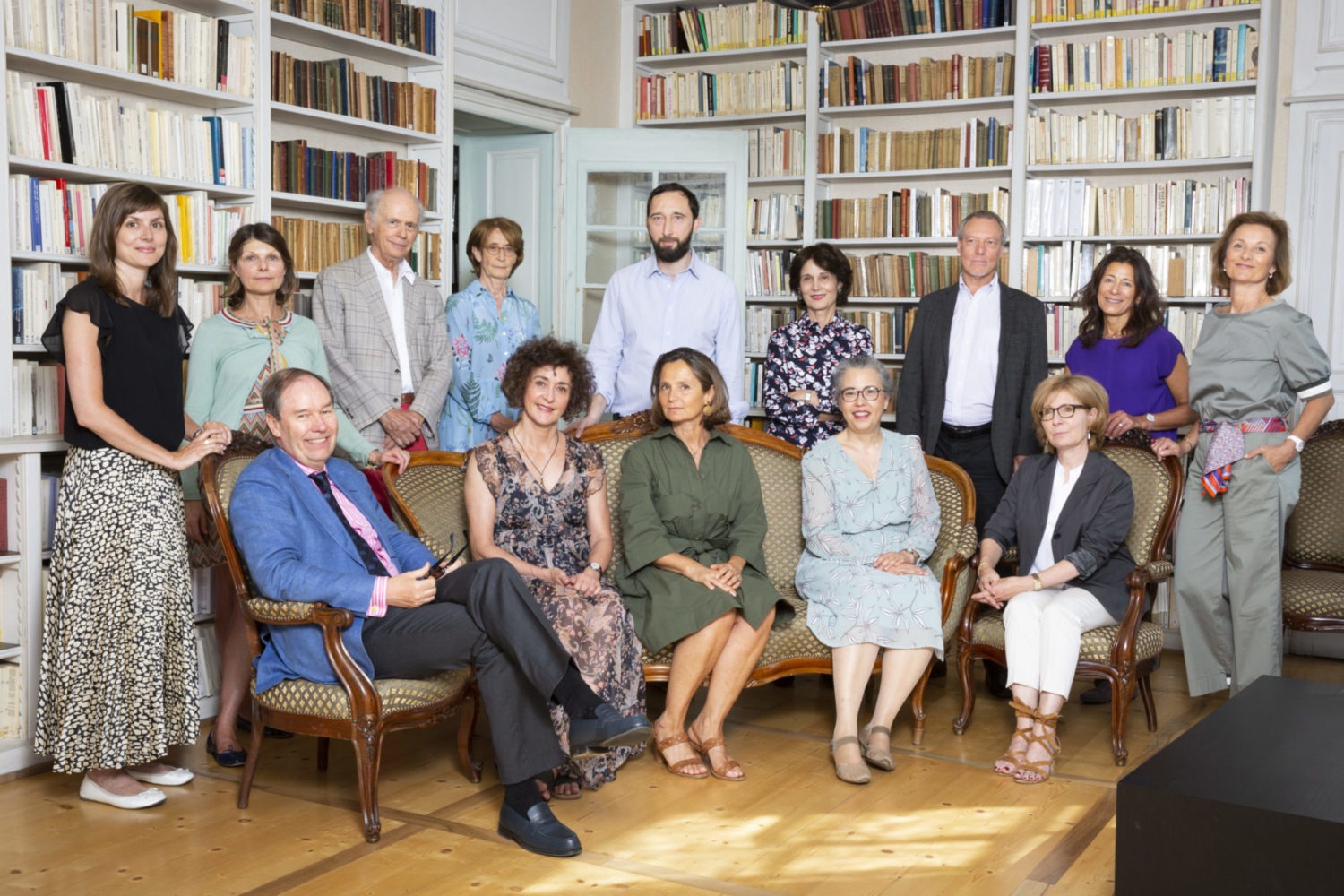 Reading Committee members:
Hélène Leibkutsch (présidente), Christian Buenzod, Bruno Desgardins, Pascale Dhombres, Jacques-Simon Eggly, Catherine Fauchier-Magnan, Fadiah Haller-Assaad, Tatiana Hervieu-Causse, Sharon Mordasini, Soussan Raadi-Djalili, Jean-Bernard Rondeau (not in the photo), Petr Shmatenko, David Spurr, Dominique Thouvenin

Recommended for you by Lillian Chavan,  executive director of the Société de Lecture
Abir Mukherjee, A rising man (LHC 1326B)
Captain Sam Wyndham, former Scotland Yard detective, is a new arrival to Calcutta. Desperately seeking a fresh start after his experiences during the Great War, Wyndham has been recruited to head up a new post in the police force. But with barely a moment to acclimatise to his new life or to deal with the ghosts which still haunt him, Wyndham is caught up in a murder investigation that will take him into the dark underbelly of the British Raj.
The start of an atmospheric and enticing new historical crime series.
In French: L'attaque du Calcutta-Darjeeling (LHC1326)