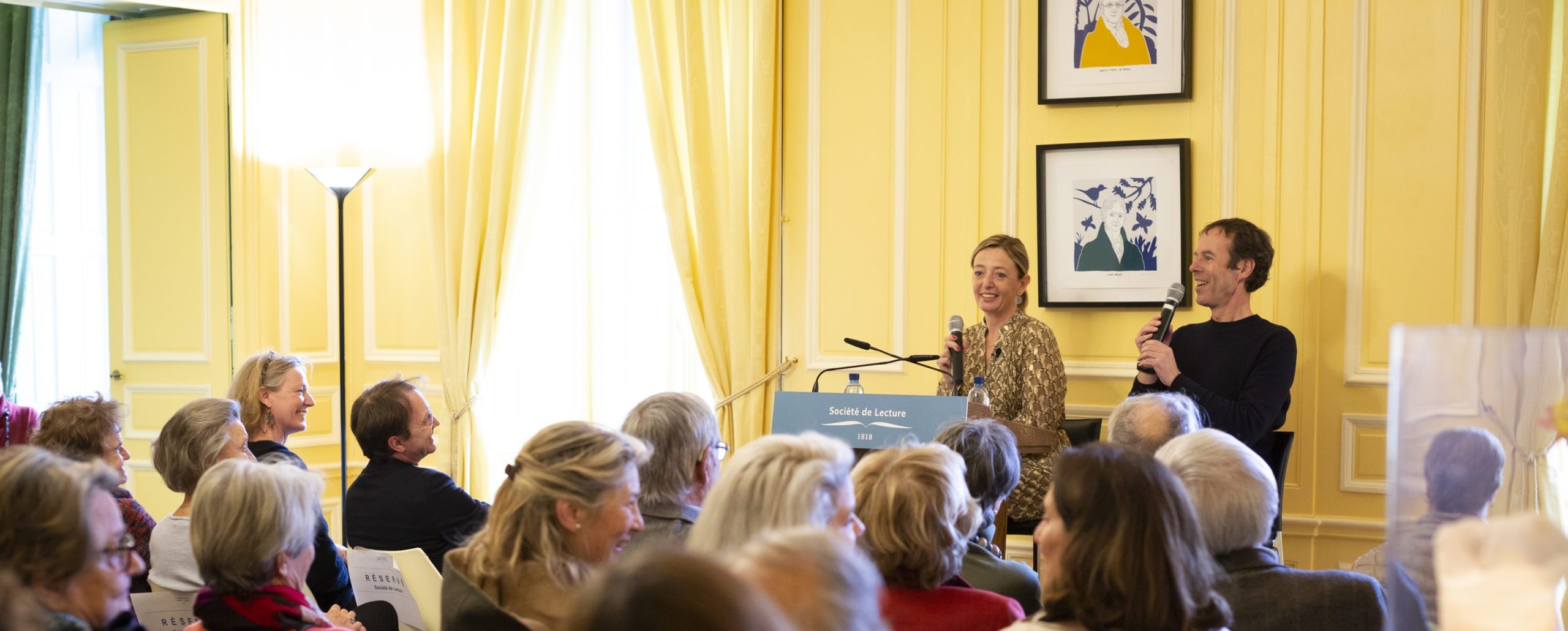 RESERVATIONS
The programme will be available around the 15th of August 2022
Reservations open for members as of 22 August 2022 and for non-members as of 5 September 2022
secretariat@societe-de-lecture.ch
Prices :
CHF 30 members ; CHF 45 non members; CHF 10 students
Members can suscribe to watch the season's conferences in replay for a flat rate of CHF 150.-
All our conferences are recorded and available to our members.
December 2022
Buffet: 19:00 Conference 19:30 à 21:00
Place: SdL
Alice Kaplan is Sterling Professor of French and Director of the Whitney Humanities Center at Yale University, as well as a specialist of 20th century France. Her previous books include The Interpreter, Dreaming in French: The Paris Years of Jacqueline Bouvier Kennedy, Susan Sontag, and Angela Davis, and Looking for The Stranger: Albert Camus and the Life of a Literary Classic.
Maison Atlas begins in the early 1990s, when Emily leaves Minnesota to spend a year abroad studying in Bordeaux. In one of her classes she meets Daniel Atlas, an Algerian Jew, and they fall in love. He is still just a young dandy when civil war breaks out in Algeria, and he is forced to leave Emily and France. Returning to El Biar, the neighborhood where he grew up, Daniel finds his parents isolated and threatened. His family, successful property owners with a distinguished history and deep Algerian roots, stayed put after the country won its independence in 1962, when most Jews moved away. Years later, Becca, a young American student, travels to Algiers to better understand her origins.
Buffet: 19:00 Conference 19:30 à 21:00